The following is a Letter to the Editor written by Barbara Beelar after attending the ceremony announcing the Deep Creek Watershed Management Plan and formation of the Advisory Council.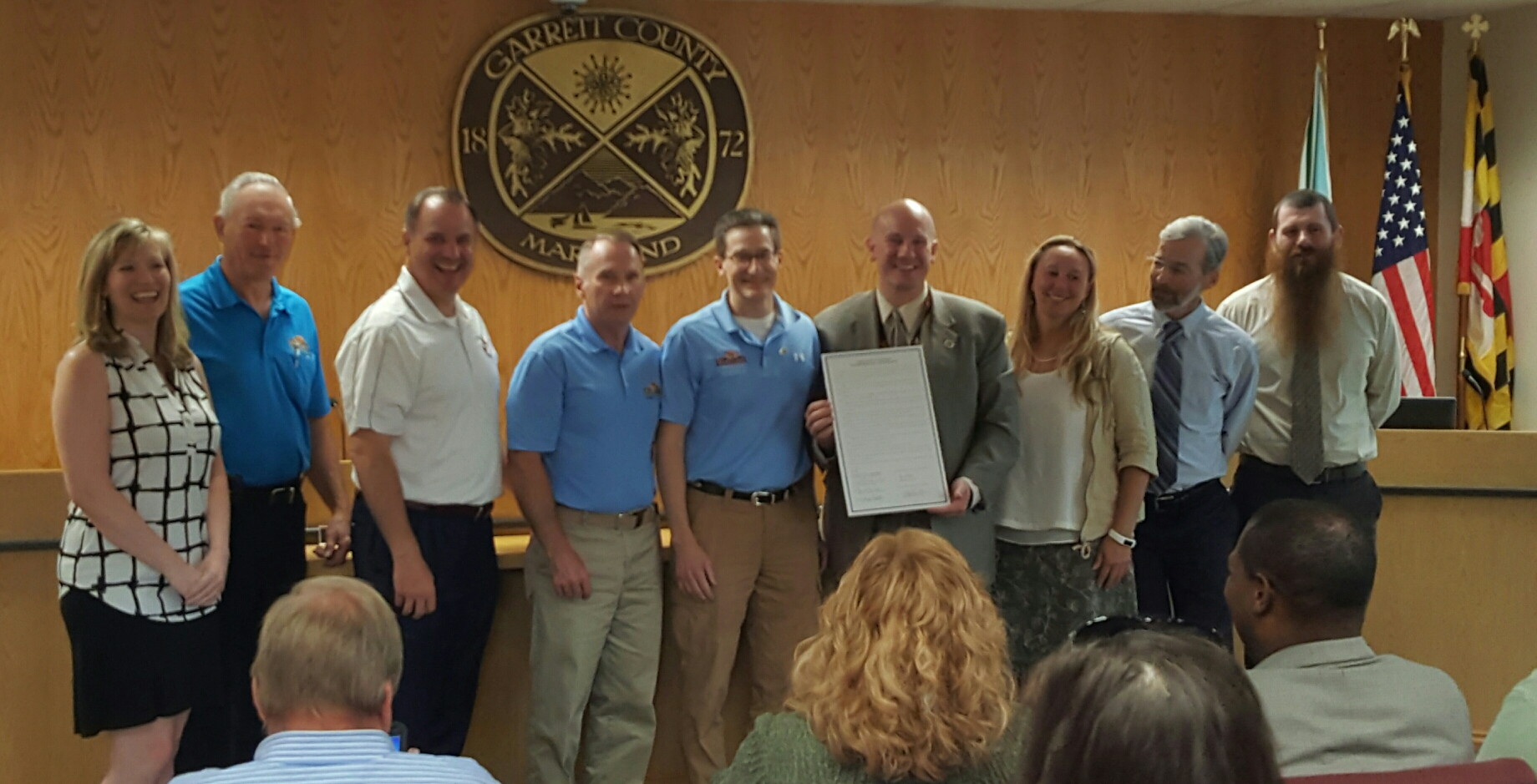 At the macro level the North American Lake Management Society promotes an in-lake management plan functioning within the broader watershed approach. This framework is comparable to that advocated by former  DNR Secretary John Griffin. As enacted, the DC Plan does not reflect a priority for in-lake management, Lake Management Office and the Policy and Review Board.
At the lake/watershed level, the DC Plan and Advisory Council does not integrate the cast of characters which already are involved in DCL. The LTE highlights the issue of herding the "cast of characters" through the lesne of just one threat to DCL health– shoreline erosion.
"At 92 years old, DCL suffers from absence of a lake management plan and investment. Recently there was a step forward. DNR Secretary Belton and MDE Secretary Grumbles signed the Deep Creek Watershed Plan and announced creation of the Advisory Group of County, DNR and MDE staff.
There are challenges ahead. A major one is lack of coordination among the myriad of "actors".  Shoreline protection, a critically needed project, provides an illustration.
Early in the boating season, erosion is observable problem as high water levels and boat wakes combine to create shoreline erosion, turbidity, sediment accumulation and water quality impairment around the lake.
High water levels result from 2011 MDE Water Management Administration decision to amend Brookfield Power license to keep lake levels at upper limit through July. Now defunct SaveDeepCreek pressured MDE and Policy and Review Board for this change.  I failed to convince MDE to monitor impact, possibly because this responsibility lies in another unit, MDE Biological Stressor Identification Division.  
The Deep Creek Watershed Management Plan recommends continuation of these high levels, unfortunately.
In 2011, advocates defined the problem as "water levels" and solution was retention of high levels to support recreational enjoyment in shallow coves. Today, we know the problem is water depth reduction due to sediment  accumulation, lessening recreational uses and impairment of water quality; the solution is dredging and prevention of further shoreline erosion.  
For 10 years, shoreline stabilization has appeared on PRB agenda, awaiting a plan from  Lake Management Office.  Today there is only an "approach":  abutting property owners maintain and stabilize the state-owned Buffer Strip, if they choose. Numerous owners and HOAs have paid thousands for shoreline stabilization—though public funding for such projects– Living Shoreline and 2010 Trust Fund—are available for the Bay. DCL property owners' taxes support these Bay projects, not available for state-owned DCL stabilization!
A LMO Plan could include: 1) no-mowing zone along the shoreline; 2) set priorities–points and southern coves; 3) County tax incentives or deductions; 4) increase No Wake Zones, needing action by PRB, Boating Act Advisory Committee and the General Assembly; and/or 5) County DCL Zoning Ordinance to control runoff from private Buy-down easement lands and properties.
I have listed just some of entities involved in one problem. Needed is a focus on "In lake" protection and restoration within the watershed plan supported by state sustaining funding to ensure success for our state-owned lake."    Barbara Beelar, Oakland MD