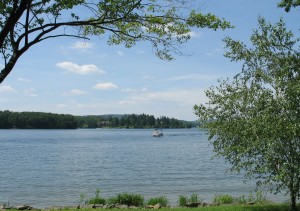 Breaking news:

Senator Edwards and Delegate Beitzel have introduce this bill in order to require the state to make an annual allocation of $3 million to the Fund,

The Senate will hold a hearing on the bill on Tuesday, February 13, in the afternoon. Would you please join us to testify? Let us know by sending email to contact@friendsofdcl.org.

If you cannot attend, take 3 minutes and send an email to the Chair of the Education, Health and Environmental Affairs Committee, Senator Joan Carter Conway at joan.carter.conway@senate.state.md.us .  Tell her who you are, why you support state funding for Deep Creek Lake.

It would be even more helpful if you sent emails to all the members of the EHEA Committee, MailingListStateLakesFundSenatevotespreadsheet.

Learn more about the bill, follow the progress through the General Assembly, or read DNR report of Invasive Species in the state lakes,FundtheFund2018ToolKitlaw&process&survey.

Wouldn't it wonderful if we know our 93 year old lake would be a healthy, recreational resources for future generations? It's up to us today to see it is!