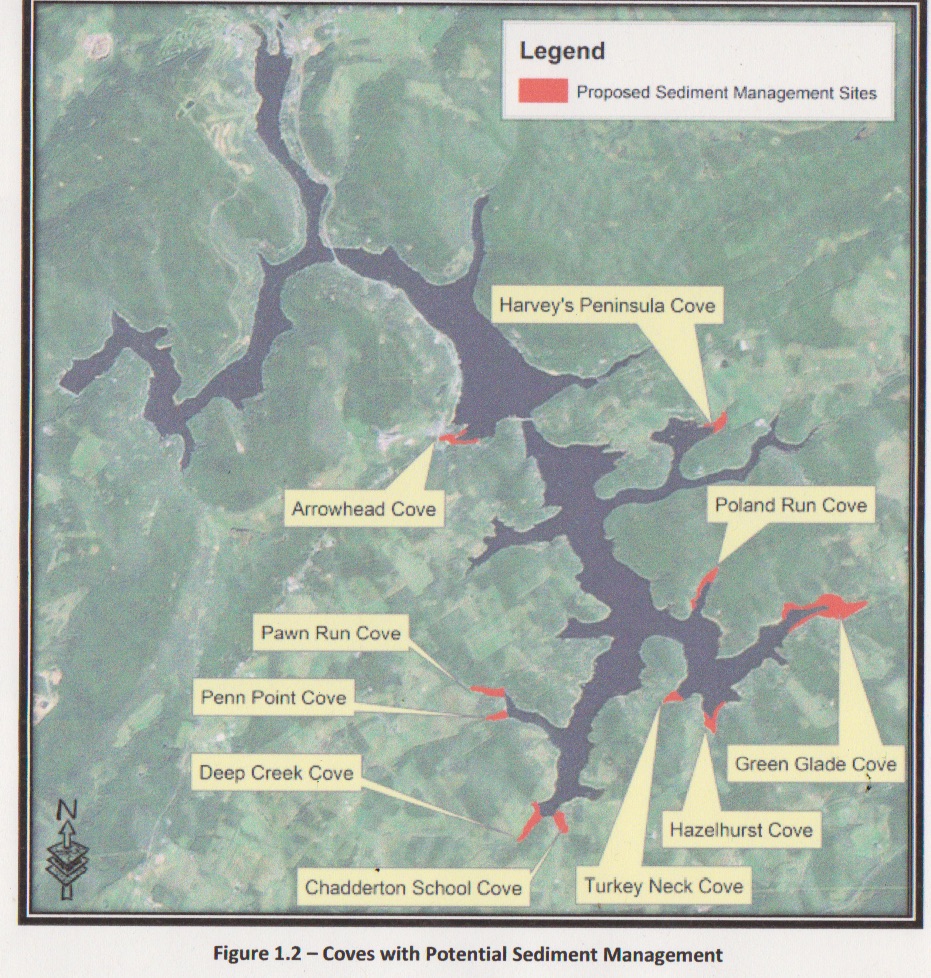 Garrett County has contracted with Maryland Environmental Services to provide a sediment management plan for Deep Creek Lake.  ( Full contract :  MES-Garrett Co Contract)   Such a plan should include assessment of each sediment impaired cove, determination of best methods for sediment removal, options for off-site deposition of silt, criteria for prioritization, a priority list for dredging and projected expenses. In addition, the State of Maryland requires a recent bathymetric study ( mapping of bottom of lake in the coves) which will mean the  2011 Maryland Geologic Survey study must be updated.
Under the contract with the County, MES is to deliver this Plan no later than June 30, 2017. Then MES will develop a grant application to the DNR Waterway Improvement Fund for one pilot dredging project. Deadline for submission is no later than 8/15/17.
As part of this process, the MES contracts includes "public outreach". "For planning purposes, two (2) community meetings, two (2) presentations, and two ( 2) fact sheets are estimated."
To monitor this critically important study, sign up for emails at DCLevaluation@menv.com.
Friends of Deep Creek Lake is committed to promoting education and engagement. At this time, it appears both information sharing and involvement in shaping the plan are lagging.